Inlägg taggade: 'Glad Påsk'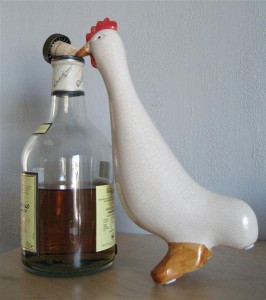 Ahhhh… så har då äntligen har påsklovet börjat för en del!
Glad Påsk tillönskas härmed alla whiskylovers!
(…och "dramma" lugnt!) 😉
Passa även på att under påskledigheten, förutom att besöka freddeboos.se även kika in på några andra trevliga whiskysidor, bloggar, samarbets-partners och diverse whiskyklubbars hemsidor och som kan rekommenderas!
Amnehärad´s Whisky Club – Den lilla whiskyklubben med den STORA passionen! Ännu har inte den rökigaste whiskyn tillverkats som fått dessa peatfreaks att rynka på näsan…
The Peaty Whisky Club – Degerfors består inte bara av trevlig fotbollskultur och gammal bruksanda… några har även ett genuint whiskyintresse också!
Vikens Whisky Vänner – Ett glatt gäng med whiskyentusiaster som gärna förkovrar sina kunskaper om denna ädla dryck…
Öl & Whisky – Gillar man öl med ett bra drag i och som även innehåller en hög dos beska är Markus "öl och whiskyblogg" en given sida för att finna råd och tips inför nätkommande inköp! Även ett gäng med smaknoteringar på diverse whiskysorter finns här att ta del av och kunna begrunda.
Whiskyboden – Ett trevlig whiskysida och ett whiskysällskap med massor av läsvärd och intressant whiskyinformation att ta del utav…
Vill också passa på och visa min uppskattning och tacka mina "whiskysponsorer" som inbjudit och låtit mig få ta del av några små smakprover ifrån deras sortiment och som jag därför gärna här ger lite extra plats och lite gratisreklam… (Mycket uppskattat! Se även gärna denna sidan för mer info!)
Clydesdale AB, Pernod Ricard Sweden, The Maltman – Meadowside Blending, Stellan Kramer
Sist men inte minst ett stort TACK till alla sidbesökare, både nya och gamla och som ständigt återkommer för att hålla  kollen på min whiskysida! 😉 Kan också avslöja att ett nytt besöksrekord för mars månad inte ligger så långt borta…
Glöm heller inte att kika in och ta del av (GILLA!) dessa båda facebook-sidor… 

http://www.facebook.com/freddeboos.se
http://www.facebook.com/AmneharadsWC
Och självklart hittas freddeboos.se och Amnehärad´s Whisky Club och kan följas även på Twitter! 

//Fredde
Jaha, så var det då åter dags för påskens högtid och några dagars välbehövlig ledighet…
Själv laddar jag upp inför kvällens stundande kalas med en liten trevlig sherry-whisky i form av Hazelburn Sauternes Wood (8 y.o, 55,9%) och som kommer ifrån Springbanks destilleri beläget i distriktet Campbeltown… Vilken är din bästa påsk-whisky? Skriv gärna i kommentar-fältet och berätta! 🙂
För att se mina tidigare angivna smaknoteringar om denna mycket trevliga sherry-whisky, se länken!