Dags att presentera mina tankar om ett spännande öl och en Imperial Stout som uppkommit och skapats via samarbetet mellan de två intressanta bryggerierna Buxton Brewery, Derbyshire och Omnipollo, Stockholm.
"Yellow Belly — a person who is without courage, fortitude, or nerve; a coward.
To us, one of the most cowardly deeds is to act anonymously, hiding behind a group. A signifying trait of institutionalised racism.
This beer is brewed to celebrate all things new, open minded and progressive. A peanut butter biscuit stout with no biscuits, butter or nuts. Taste, enjoy, and don't be prejudiced"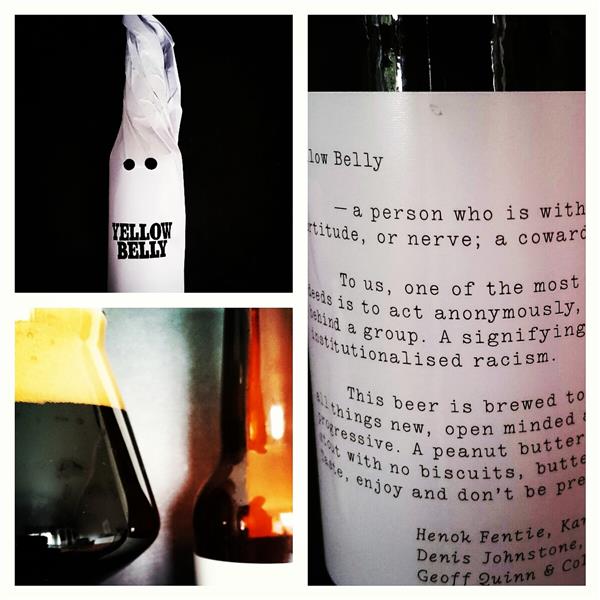 Mitt omdöme:
Kolsvart öl med en härligt brun och inbjudande skummig krona som  bjuder näsan på toner av malda kaffebönor, mörk choklad, vanilj, jordnötssmör och en hel del rostad malt. WOW!
Själva smakupplevelsen i sig är ganska brutal och med massor av smaker och där kaffet och den mörka chokladen ligger i främsta rummet och utmärker sig mest. Ganska stor sötma. I mellanregistret kommer en lite annorlunda ton fram och som jag har svårt att sätta fingret på (pumpernickel?) och som jag tycker drar ner den lite innan det ganska bittra och mycket trevliga avslutet mullrar in och som dröjer sig kvar länge i munnen…  
Upplever den överlag som en ganska rund öl och som lyckas dölja den höga alkoholhalten väl och med utan allt för stort spritgenomslag. En god desertöl där både jordnötskaka och mörk choklad redan finns framdukat till det svarta kaffet! Ett smaskigt och smakrikt öl som dessutom har ett lite provocerande omslag som kan leda till eftertanke medans man avnjuter den… 🙂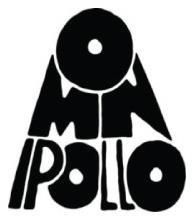 Råvaror: Korn- och vetemalt, havregryn, laktos, humle samt jordnöt- och biscuitarom
OG: – | FG: – | IBU: – | EBC: –
Mer info: 
Notering: 150915, FAN – Se alla smakade ölsorter
 SORT: Omnipollo/Buxton Yellow Belly
 SB ART.NR: 11648
 TYP: Imperial Stout
 STYRKA: 11%
 PRIS: 69 kr (330 ml)
 LAND: 
 PRODUCENT: Omnipollo/Buxton Brewery
 LEVERANTÖR: Brill & Co AB
 

Mycket God!

(Denna bör upplevas och drickas av gemene öl-fantast)

 

Rating: ★★★★★★★★☆☆ 8/10