Glenfiddich som kan översättas "Valley of the Deer" på skotska och har som många vet ett rådjurhuvud på flaskan och tillhör en av världens mest sålda whiskysorter. Som närmare information kan nämnas att denna 14-åring är färgsjusterad med E150a och finns tillgänglig i både stor och liten flaska på Systembolaget.
 WHISKY:
 Glenfiddich Rich Oak 14
 STYRKA:
 40%
 ÅR: –
 ÅLDER: 14 y.o
 REGION:
 Speyside
 TYP: Singelmalt
 PRIS: 529 kr
 DESTILLERI:
 Glenfiddich
 SB-ART NR:
 85467
 PRODUCENT:
 William Grant 
 LEVERANTÖR:
 Nigab
 ÖVRIG INFO:
 E150a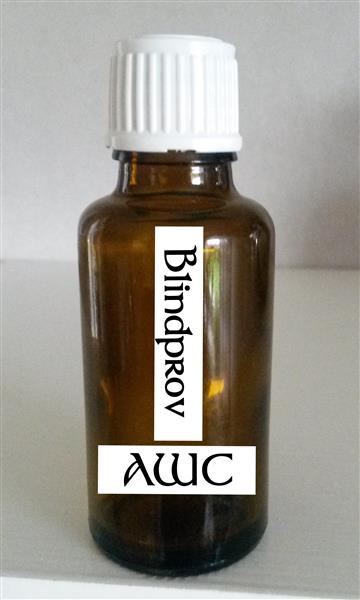 SORT: (min gissning) Tomatin Legacy 
DOFT: 4.00 Ganska stor fruktbomb där runda bär möter mjuk aprikos och mogen persika.
SMAK: Lite mera bett i smaken där de lena aprikostonerna har fått en aningens strävare karaktär och där även lite torrbeska ligger gömd i bakkanten. Päron och gammalt trä. Gräddkola. Även lite svartpeppar i botten(?).
ESMAK: Medellång eftersmak med dovare fruktighet och lite kryddig beska. Möjligen ett litet lätt rökstick innan avslut.
HELHET: En god allround-whisky som passar de flesta. Fruktig smak och med ganska len munkänsla.
Ev. kommentar: Tycker det finns nånting igenkännande i denna som påminner om nått vi smakat tidigare. Men är det inte den jag tror det är så tror jag inte att det är den… 😀
TOTALPOÄNG: 15,50 / 20.00 p