Freddeboos.se rekommenderar… En topplista med enastående och underbart smakande whiskys!! 😀
Här listas diverse sorter som jag har smakat under de senaste åren och som jag verkligen rekommenderar av en eller annan anledning och som jag tycker att varje whiskydrickare bör smaka på. Listan uppdateras fortlöpande!
Det är sorter som kanske inte alltid fått högsta poängen men som ändå är väldigt prisvärda eller utmärker sig positivt på ett eller annat sätt. Det kan också handla om whisky i små partier eller exklusiva släpp och som definitiv kan vara värda att försöka få tag på eller helt enkelt bara whiskysorter som är helt fantastiskt goda! …och kom ihåg att smaken är som baken – delad 😉
Höjdpunkter under året 2015…
"In progress"
"In progress"
Yamazaki Sherry 2013


19,00 p av 20,00




Mer info…

Glengoyne 21 43%
17,75 p av 20,00
Mer info…
Ardbeg Supernova (2015) 54,3%
18,25 p av 20,00
Mer info…
–
–

Chokladen, russinen, vaniljen och kolatonerna bildar en mycket elegant, rund, krämig och väldigt fyllig smak.

Söta, torkade mörka bär, russin, några dadlar, kakao och gräddig (kola)vanilj.

Underbara toner av utbränd brasa i form av kol och aska! En lite plastig nyans har också slagit följe…

–
–
Under innevarande år 2014 så har några sorter redan stuckit ut och kan rekommenderas…
Mull-A-Mhoine 10, 56%
17,50 p av 20,00
Mer info…
Glenturret 26 46,8%
17,00 p av 20,00
Mer info…

BOX Försmak Rökdest.




15,50 p av 20,00




Mer info…

Big Peat X-mas 2014




18,50 p av 20,00




Mer info..

SMWS 3.194


17,75 p av 20,00




Mer info..

En RIKTIGT prisvärd whisky med bra rökighet. Härlig doft av kemisk läderkänsla och toner av lite rökig plast…

Apelsin, ananas, gröna äpplen och vanilj skapar en härlig och smakfull palett tillsammans med runda inslag av bourbon

Påtaglig rökwhisky med lite brända inslag, tobak, gummi, läder. En mycket lovande rökwhisky som kan bli hur bra som helst!

Med inslag av plastig fenol och liten touch av aceton och med sina underbart söta och rikt doftande och sotiga röktoner

Inslag av strävt läderbälte och lite sjögräs med saltstänk ifrån havet kan anas. En svag men ändå stabil och välfylld rökridå ligger i bakgrunden
Här kommer smakmässigt några riktigt trevliga höjdpunkter som infallit under 2013…
Big Peat X-Mas 2013
18,50 av 20,00 p
Mer info…
SMWS 33.128
19,50 av 20,00 p
Mer info…
Kilchoman Vintage 2007
18,75 av 20,00 p
Mer info…
Laphroaig Cairdeas 2013
16,75 av 20,00 p
Mer info…
Amrut Raw Cask
16,50 av 20,00 p
Mer info…

Mycket kraftfull smak av sotig lägereld, aska, hamparep och härlig sälta som får mig att tänka på ostronskal.

En 7-årig rackare ifrån "*okänt" destilleri som endast namnges med en sifferkod. (Ardbeg)

Havskustkänsla med tång och doften av 5 nytjärade ekor på rad. Svavel, träkol och aska möter svag nyans…

En begränsad whisky för att hedra "Friends of Laphroaig" medlemmarna.

En ganska söt whisky med inslag av både lite russin, dadlar…
Och nedan följer ännu tidigare smakad whisky med mycket goda och positiva inslag!
Laggan Mill


18,50 av 20,00 p
Mer info…

Amrut Intermed. Sherry


17,00 av 20,00 p
Mer info…
S

MWS 33.124




18,75 av 20,00 p


Mer info…
Laphroaig PX Cask
18,00 av 20,00 p
Mer info…
Glendronach Allardice 18
18,00 av 20,00 p
Mer info…

Söta, sherry-toner med med svagt rökinslag och dofter ifrån havet. Otroligt fint kopparfärgad whisky!

Härlig sherrywhisky med mycket smak. Med vatten växlar den upp ännu mer! Bästa Amruten jag smakat på hittills!

Sötaktiga toner med inslag av sherry, äpple och kola härlig rök. Ojojoj, detta är så jäkla bra!.

Doften av salt havsbris, toner av tång och den lite söta, sherry-nyanserade röken ifrån denna bärnstensfägade whisky får det att direkt börja vattnas i munnen!

Plommon, kola, kakaon och de andra mörka frukterna ihop med det brända sockret skapar en mycket härlig och tilltalande smakpalett!
Macduff First Fill Sherry
17,75 av 20,00 p
Mer info…
Kilchoman Machir Bay
18,75 av 20,00 p
Mer info…

Craggamore 12




16,75 av 20,00 p




Mer info…

Bruichladdich, Black Art 2
18,50 av 20,00 p
Mer info…
Laphroaig 10 CS 2011
18,25 av 20,00 p
Mer info…

En riktigt trevlig sherry-whisky ifrån Svenska Eldvatten. Dock i väldigt begränsad upplaga av endast 300 flaskor.

En mycket rökig och smakrik whisky med en lite oljig karaktär för under 500 kr det i ordinarie sortimentet på SB!

Mycket prisvärd och fruktig speyside-whisky med bra karaktär och med en hel del njutbara inslag.

Med smaker av russin, röda plommon, ek och grape skapas denna mjuka whisky med fantastisk sherry-karaktär

Senaste 10-åringen ifrån Laphroaig håller hög klass och gillar man sin whisky rökig kan detta vara ett givet alternativ!
Aberlour, a'bunadh
17,75 av 20,00 p
Mer info…

Bruichl. Port Charlotte PC8


19,25 av 20,00 p
Mer info…

Ardebeg Corryvreckan




18,25 av 20,00 p




Mer info…

Glenlivet 12
16,50 av 20,00 p
Mer info…

Suveränt god sherry-lagrad whisky och som definivt bör smakas om man gillar denna typen av whisky.

Tillhör, för mig en av väldens bästa whisky-sorter och som har allt! Även PC9:an rekommenderas!

Denna mycket rökiga whisky, med smaker av kola, vanilj, brända bildäck och asfalt är en av Ardbegs absolut bästa sorter.

En riktigt god och mycket prisvärd "ISO-400"-whisky (I Sb's Ord. sortiment, under 400 kr) Fruktwhisky som verkligen levererar!
Ja, sorterna är många och som alla förstår kan denna listan göras nästan hur lång som helst men här är i alla fall ett litet urval av whiskysorter som jag själv tycker förtjänar lite extra uppmärksamhet och som jag i egenskap av whiskyälskare rekommenderar att man försöker införskaffa och testar! 🙂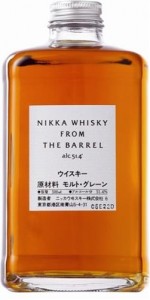 Nikka From The Barrel
16,25 av 20,00 p
Från fjärran östern (japan) kommer denna mycket intressanta whisky med smaker av honung, marsipan, apelsin-toner!