Info angående varuprover, samples eller andra provsmaknings-erbjudanden…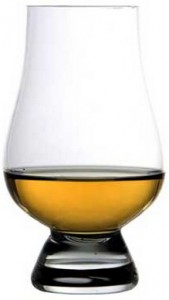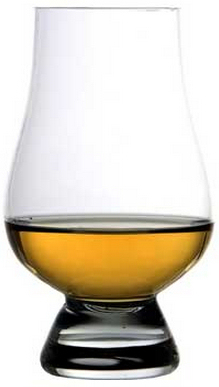 Tillhör du whiskyindustrin på ett eller annat sätt och känner att du skulle vilja att jag provsmakar och recenserar/publicerar din produkt/varuprov/sample här på min whiskyblogg, freddeboos.se så är du naturligtvis välkommen att kontakta mig här eller via Facebook eller Instagram för vidare information och för att fråga efter min adress. Eller direktkontakt via Messenger.
Vem provsmakar och recenserar?
Alla varuprov/samples som skickas till mig kommer garanterat nån gång, lite beroende av tid och lust att bedömas och publiceras här på min whiskyblogg. Det är enbart mina egna personliga åsikter, poäng och omdömen som anges här i egenskap av amatör-whiskykonnässör och där provning sker i mån av tid. (Vill man att nått skall provas inom en speciell tidsram får man gärna ha lite framförhåll så att viss planering kan ske! Jag är dock ganska flexibel)
Skulle det ev. bli nått över så kan det hända att medlemmarna i Amnehärad's Whisky Club också får vara med och provsmaka lite, men detta garanteras ej. Självklart så kan jag även fixa till så att whiskyklubben "på beställning" provsmakar varuprover och samples och lämnar våra poäng och omdömen. Kontakta AWC!)
Framför allt så är det kul när "win-win"-situationer uppstår på ett eller annat sätt… dvs. Du/Ni får gratis reklam och jag får provsmaka diverse olika sorters whisky gratis. 😉
Länkbyte?
Om du är webbansvarig för en (whisky)blogg och kanske vill byta länk med freddeboos.se kika här…
---
Samples, Offering, Trading, Reviewing and sending to me?
If you happends to be from the whiskyindustry (destillers, wholesalers etc.) or maybe just are a regulary whiskymaniac and wondering if you can send me some samples for me to review on my whiskyblog or even maybe trading some whisky with me, the answere is YES! 🙂
And if I get the samples for free, of course my review is for free! Contact me here or on twitter for furher information.
If sending some samples to me, what do you get and who's gonna review it?
All reviews at freddeboos.se are made by my own, an whiskyamateur/conneseur with great love in whisky, particulary singlemalt.
All samples of whisky I recive are all gonna be reviewed in the swedish langage, and published at my whiskyblog, one time or another! ('cuz my english really SUCKS! I know 😉 and I don't drink whisky 'cuz I must, I drink when I'm in the mode…)
Should it be some left over I may also choose to let some or all members of Amnehärad's Whisky Club also to try it out, but that's not guaranteed. (Of course, the whiskey club "on demand" even taste samples and submit scores and reviews. Contact AWC!)
Link-exchange?
If you are the webmaster of a blog, I'd love to swap blogroll links with you! Further information here…
---
Dessa har jag fått eller får varuprover/samples av:
(These I have received or are receiving samples of:)
* Ej ännu testad / Not yet tested…

Bergslagens Destilleri
www.bergslagensdestilleri.se

Bibendum


www.bibendum.se

Clydesdale AB




www.clydesdale.se

Cognac Brugerolle Grand Champagne 1993




Edrington Sweden




http://www.edrington.se

Gotland Whisky
https://www.gotlandwhisky.se/




Nigab




http://www.nigab.se

Pernod Ricard Sweden




http://www.pernod-ricard-sweden.com

pretto
http://www.prettopr.com/


Primewine Group




http://www.primewinegroup.com




Spirit of Hven




http://www.hven.com

Stellan Kramer




www.stellankramer.se

The Maltman – Meadowside Blending




www.meadowsideblending.com

Symposion
https://www.symposionhot.com/

(Visited 165 times, 1 visits today)