Min jäkligt väl inplanerade förkylning till ledigheten håller tyvärr fortfarande i sig men tycker väl kanske att den stundtals har börjat lätta något och tänkte därför åter göra ett litet smakförsök. Andra ölen ut ifrån nysläppta (och nu slutsålda) 4-packet "Unleash the Yeast" ifrån BrewDog-bryggeriet blir därför denna Belgian Trappist.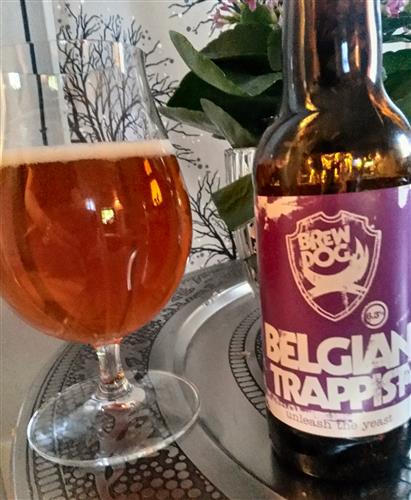 Mitt omdöme:
Inledningsvis bjuder doften på lite blommig humlekaraktär med en svag fruktighet. Lite aprikos, banan och karamell slåss om uppmärksamheten tillsammans med de något jästiga inslagen som ligger i bakgrunden.  
Första klunken känns riktigt fräsch och har en del sköna inslag av både torkad fruktighet och milda smaker av maltig karamell, pappkartong, lite citron och honung. En del jästiga toner anas i bakgrunden och där avslutet går åt det medium-bittra hållet. Tyvärr känns den redan efter ett par klunkar som en ganska tunn och ointressant öl och som inte orkar lyfta och sticka fram hakan riktigt? (kan också hända att mina smaklökar inte är riktigt är helt på topp ännu)

Detta är inte en jättegod eller jätteintressant öl men tycker inte heller att den är otäck på något vis, dock lite för tunn och lätt i smaken och inget att springa benen av sig för…
 SORT: BrewDog Belgian Trappist, 6,3% (Unleash the Yeast)
 SB ART.NR: –
 TYP: Belgian Ale
 STYRKA: 6,3%
 PRIS: 98,10 kr (4-pack)
 LAND: 
 PRODUCENT: BrewDog
 LEVERANTÖR: Cask Sweden 
 Medel God (Jo, tack jag kan väl ta en öl till… men sen är det bra)

 

Rating: ★★★★★☆☆☆☆☆ 5/10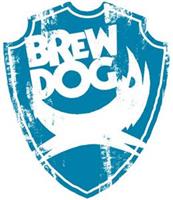 [Musiktips:]

Se hela Spotify-listan med allt TUNGGUNG!