Amnehärad´s Whisky Club kör under September månad en liten kul samplebox med namnet "Battle of The Isles" och där vi smakar två stycken nyutkomna "ö-whiskys" i form av de båda whiskysorterna Isle of Lime Roma ifrån Gotland och Cl9 ifrån Elements of Islay. ?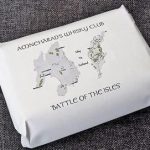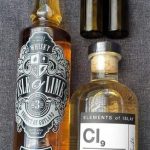 Varje deltagare provar whiskyn enskilt privat hemma under månaden och där sedan frivillig svarsinlämning kan ske via whiskyklubbens hemsida.
Här kommer mitt svar och mina betyg för den andra whiskyn ut…
WHISKY:
Elements of Islay Cl9 51,6%
STYRKA:
51,6%
UTG. ÅR: 2017
ÅLDER: –
REGION:
Islay
TYP: Vatted Malt
PRIS: 498 kr
DESTILLERI:
(Caol Ila)
SB-ART NR:
40066
PRODUCENT:
Elixir Distillers
LEVERANTÖR:
Clydesdale AB
ÖVRIG INFO:
50 cl
Mina omdömen/kommentarer: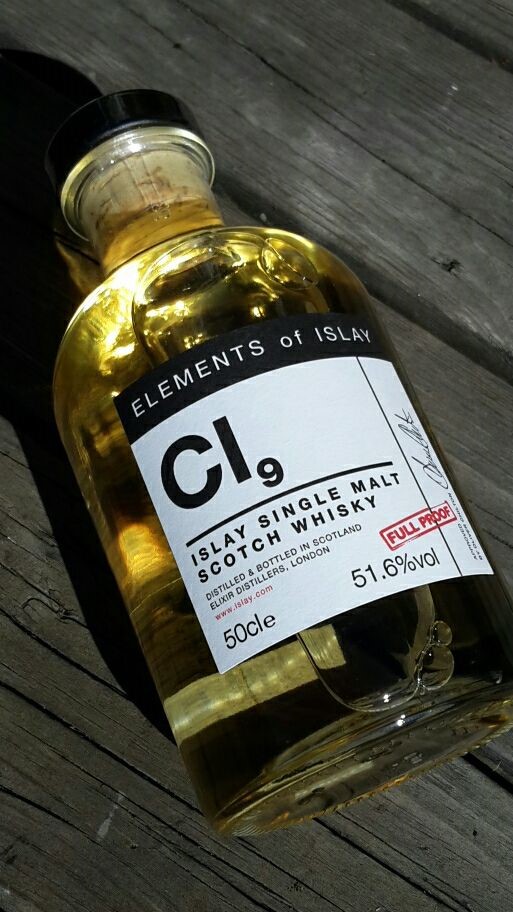 DOFT: 4.50 Torraskig rökighet med tjärstick och PCB-inslag och en hel del svavel. Yummy!! Här ligger inte heller havsviken långt borta och där man kan ana lite av sältan och torkade hamparep. Ganska ljus maltighet där även vitpeppar finns.
SMAK: 4.25 Det börjar ju så bra men tar slut så fort… De första inledande sekunderna är magiskt bra och har en fyllig och #pheno_l_menal smak men som sedan störtdyker ganska fort och blir lite "tunn". Här finns riktigt goda smaker av svavel, bildäck och utbrunnen brasa i en härlig harmoni men där den efterlängtade skjutsen ifrån strupdjupet uteblir lite grann.
ESMAK: 4.25 Medellångt med vissa kvarhängande röktendenser som består. Liten medföljande vitpepparaktig ton.
HELHET: 4.25 Trots ett något svagare (fatta mig rätt, den är ändå ganska rökig!) parti så är detta ändå en brutalt god rökwhisky som jag gillar. (Lite Port Askaig-stuk över det hela fast här med något mera rökiga inslag) GottGott!!
Ev kommentar: –
TOTALPOÄNG: 17,25 av 20.00 p

Notering: 170917, FAN