För nån dag sen så var det inledningen på hockeySM-slutspel på tvn och givetvis ett utmärkt tillfälle att få avnjuta en pilsner… Detta är öl nr 3 av 4 som smakas ur boxen "Unleash the Yeast" ifrån BrewDog.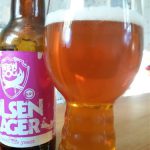 Mitt omdöme:
En inte helt klar och genomskinlig lager som har en lite jästig underton och ett ganska klent skumm. 
Smakmässigt går den ifrån lite sötare tongångar mot ett beskare avslut. Har en lite speciell smak i bakgrunden som inte tilltalar mig riktigt och där avslutet också känns lite platt. 
En ganska tam och medioker lageröl och inget jag längtar efter att få köpa igen…
 SORT: BrewDog Pilsen Lager, 6,3% (Unleash the Yeast)
 SB ART.NR: –
 TYP: Lager
 STYRKA: 6,3%
 PRIS: 98,10 kr (4-pack)
 LAND: 
 PRODUCENT: BrewDog
 LEVERANTÖR: Cask Sweden
 Medel God (Jo, tack jag kan väl ta en öl till… men sen är det bra)

 

Rating: ★★★★★☆☆☆☆☆ 5/10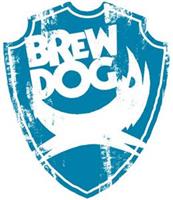 [Musiktips:]
Se hela Spotify-listan med allt TUNGGUNG!