Det är nu ett tag sedan min medlemsbox ifrån The Scotch Malt Whisky Society anlände och jag tyckte därför att det nu äntligen var dags att få smaka lite på innehållet i den. För den som är nyfiken på medlemskap i denna internationella whiskyklubben rekommenderas göra ett besök hos den svenska avdelningen SMWSSweden.
På SMWS-flaskorna sitter en etikett som inte berättar i klartext från vilket destilleri innehållet kommer utan det är en sifferkombination och där det är smaken och karaktären som är viktig, inte vart den kommer ifrån.
(är man dock nyfiken på whiskyns ursprung kan man här hitta en lista med destilleri-koder)
"The nose is delicate: floral bouquets, dried fruits, orange, pepper, popcorn, pipe tobacco and soft leather. The palate pleasantly drying and salty, yet juicy – apples, boiled sweets, sugared almonds, dried cranberry, pineapple and banana."
 
 WHISKY:
 SMWS 64.41 "A smile, a handbag, a hug" (Mannochmore)
 STYRKA:
 47,7%
 ÅR: –
 ÅLDER: 24 y.o
 REGION:
 Speyside
 TYP: Single Malt 
 PRIS: –
 DESTILLERI:
 Mannochmore
 SB-ART NR:
 –
 BUTELJERARE:
 SMWS
 LEVERANTÖR:
 –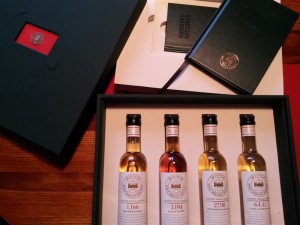 DOFT: 4,25 Fyllig, djup och underbar doft där man anar lite apelsinskal, några gröna äpplen och en mycket mjuk maltighet. Lite trögflytande och seg och visst kan man där ana även några popkorn i glaset. Riktigt fin! 🙂
SMAK: 4,00 Den mjuka och tama maltigheten förlängs även till smaken men som känns något mera tillbakahållen i jämförelse med doften. Möjligen lite mindre gröna äpplen och något mera lemon-zest…
ESMAK: 3,75 Ganska kort i eftersmaken men där svagt kryddiga inslag försöker dra ut på smakupplevelsen så länge som det bara går. 
HELHET: 4,25 En välkomponerad och elegant speyside-whisky med god mjuk maltighet och med lite kryddiga eftertoner. Något kort i eftersmaken. Bör vattnas varsamt för att inte riskera att drunkna!
TOTALPOÄNG: 16,25 p 

Notering: 140415,  SMWS-boxen (FAN)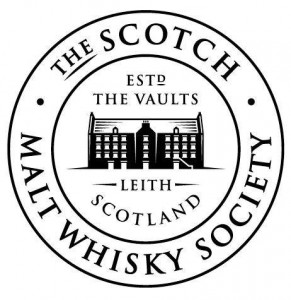 [Musiktips:]

Se hela Spotify-listan med allt TUNGGUNG!