Det är nu några år sedan denna whisky ifrån Highland Park såg dagens ljus för första gången (2016) och där denna limiterade upplagan (med typ 30.000 flaskor) är en uppföljande del av the Valhalla Collection och som bygger på den nordiska mytologin där "Ice Realm of Niflheim" är en av de nio världarna. Highland Park's destilleri är för övrigt det nordligaste skotska whiskydestilleriet och är beläget på Orkneyöarna utanför Skottlands norra kust och inte inne på det höglänta fastlandet, som man lätt kan förvillas att tro när man först läser namnet.

Huruvida jag gillar eller ogillar stora whiskydestilleriers lanseringsdravel kring vissa släpp låter jag vara osagt för denna gången. Då jag för tillfället inte heller är gjord av pengar eller har hela sjön att ösa ur så fick jag denna gången nöja mig med en "fattigmanssample" av denna mytomspunna whisky. :)?
Mina omdömen: Highland Park Ice Edition 17 y.o 53,9%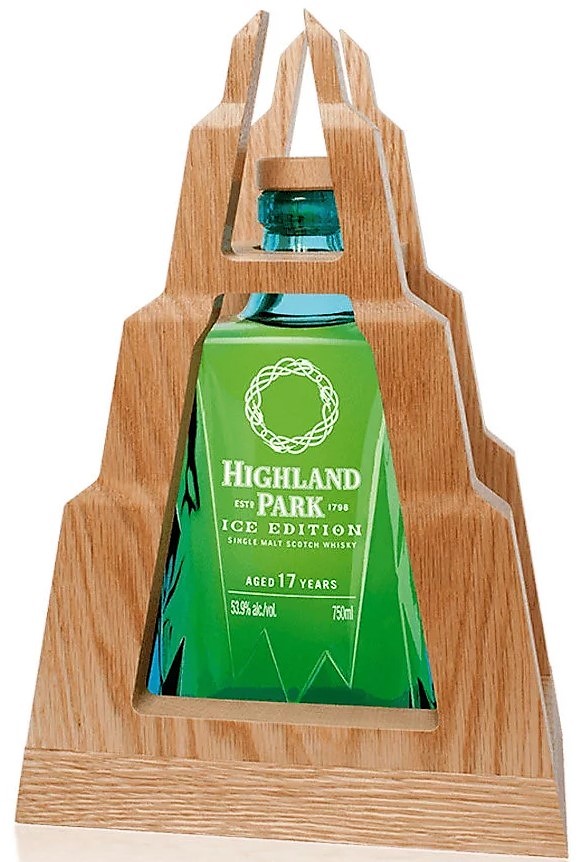 DOFT: Te, lätt aceton, lite halm och ananas är de största doftavtrycken för min del. Här finns också en del mjuk vanilj och nånting lite kryddigt som jag inte kan placera riktigt, typ inlagd ingefära med ekfatsspån?
SMAK: Det är en väldigt mjuk inledning (första två sekundrarna), nästan lite tam och vattnig. Hövatten med med ananas/aprikos-marmelad. Långt bak (i gommen) växer en mera pepparkryddig ton fram ganska snart inpå. Och som är ganska stark och nästan lite rivig. Svartpepprig ingefära. Här finns också en ganska besk efterton som är av lite torrare karaktär.
ESMAK: Får en lite krämig, lätt klibbig munkänsla av denna whiskyn som jag gillar och där det även finns tillstymmelse till en liiiften rökton som jag inte upplevde från början. Det kryddigare inslagen är förlängande på smakens totala upplevelse och där eftersmaken därför blir ganska lång.
HELHET: Ja, vad säger man? Det är väl överlag hyfsat gott. Men… tycker personligen att de besktorra inslagen tar ner den lite grann. Att den blir liksom tudelad. I första rummet finns den goda och ganska trevliga fruktigheten, krämigheten med de lite sötaktiga bourbonvanilj-inslagen (kanske till och med att man kan få lite russinkänning mitt i allt detta goda) och där maltigheten är balanserad. Sedan kommer de ganska kraftfulla och kryddigt goda inslagen fram och som tar över en del tillsammans med den för min del något mindre angenäma beskan som finns i avslutet.
Ev.kommentar: En av de godare HP för egen del men lite i dyraste laget sett till enbart smakupplevelsen tycker jag nog ändå att detta är… men visst, gillar man coola flaskor till utseendet och träställningar (vet inte om denna ingår med flaskan eller om den är ett tillbehör utöver(?), uppdiktade väsenberättelser osv. runt omkring så är man kanske av annan åsikt.
TOTALPOÄNG: 15,75 / 20,00


Notering: 190823, Sample, (TTO)