Med den längsta och 6 miles långa och gyllene stranden på Islay i åtanke så har familjeföretaget Morrison & Mackay skapat denna whisky och som har fått namnet The Big Strand. Detta är en NAS-butljering från ett okänt destilleri (obekräftade uppgifter säger Caol Ila) som ligger ute på den skotska karga ön där den Atlantiska Oceanen ständig är närvarande. Finns i skrivande stund tillgänglig via Systembolaget och Clydesdale AB.
WHISKY:
The Big Strand (Morrison & Mackay)
STYRKA:
46%
ÅR: –
ÅLDER: NAS
REGION:
Islay
TYP: Singlemalt
PRIS: 559 kr
DESTILLERI:
–
SB-ART NR:
85657
PRODUCENT:
Morrison & Mackay
LEVERANTÖR:
Clydesdale AB
ÖVRIG INFO:
Non Chill Filtered
Mina omdömen: The Big Strand (Morrison & Mackay) 46%
DOFT: 4,00 Utseendemässigt är den nästan lika blek som vatten i glaset men där det även finns en lättare ljusgul halmfärgad ton. Doften däremot är inte riktigt lika anonym utan bjuder näsan på en hel del goda röktonsdofter! Här finns nyanser av utbränd brasa, grillade charkuterier, sot och plastig fenol. Även en liten medicinal ton dyker också upp. Den är inte brutalrökig utan känns mera balanserad men med en del yngre, lite spretiga inslag.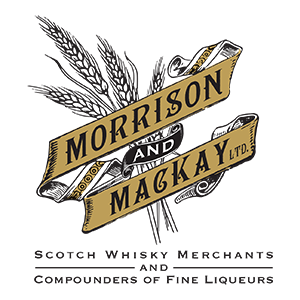 SMAK: 4.00 Lite mer tryck i smaken än vad doften skvallrar om och här blandas de goda rökpuffarna upp med lite halmtoner och en del sälta. Fortfarande spretar det lite grann men där de karaktäristiska Islay-inslagen ändå känns proportionella och där det finns ett visst utrymme för några droppar vatten om man skulle vilja tämja den något.
ESMAK: 4.00 Smaken av sotig aska, jod, pcb och BBQ är ihållande och där tankarna går åt en något yngre, något alkoholsvagare Laphroaig eller Caol Ila. (tror själv mest på det sistnämnda destilleriet). Gillar också skarpt det orörda utseendet där inga färgkulörer har adderats.
HELHET: 4,25 En whisky som med sitt förhållandevis låga pris funkar riktigt bra och som bjuder på en härlig rökighet med flera goda (Islay)-inslag. Här finns visserligen lite yngre karaktärsdrag och som kanske spretar något men där smaken ändå är överraskande och övervägande bra balanserad. Givetvis plus i kanten för att den ej heller är kylfiltrerad utan har fått behålla alla sina smaker ifrån faten.
TOTALPOÄNG: 16,25 / 20.00 p