Den 2 juni dyker nya utgåvan av Loch Gorm (Batch 2) från Kilchoman upp i Systembolagets tillfälliga sortiment och åter är det whiskyimportören Clydesdale AB som förser alla oss whiskydrickare med mera Islay-godis! 😛
I egenskap av whiskybloggare och whiskynörd har jag igen fått möjlighet från Clydesdale-teamet med Tomas och Tina Sundblom i spetsen att smaka några cl redan innan lanseringsdatum för att kunna skriva några rader om deras inkommande sortiment samt kanske även betygsätta dropparna. Stort tack!
Som bloggare är win-win situationer som dessa givetvis oerhört kul och mycket uppskattat men där jag också vill poängtera att alla omdömen och betyg som hittas på freddeboos.se är mina egna och helt personliga! 😉
 WHISKY:
 Kilchoman Loch Gorm Batch 2
 STYRKA:
 46%
 ÅR: 2014
 ÅLDER: 2009
 REGION:
 Islay
 TYP: Single Malt
 PRIS: 689 kr
 DESTILLERI:
 Kilchoman

 SB-ART NR:
 91263 (TS)
 BUTELJERARE:
 Kilchoman
 LEVERANTÖR:
 Clydesdale AB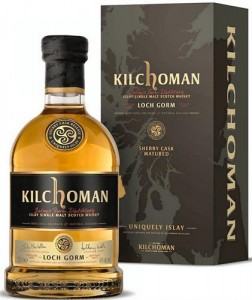 DOFT: 3,75 Kilchoman Loch Gorm Batch 2 känns något ljusare och tunnare i tonen är föregående version och när det är en ganska svag sherrynyans som möter näsan tillsammans med en liten syrlig ton av ananas(?) och målarfärg. I botten anas också ett överraskande litet inslag av den annars så karaktäristiska rökigheten ifrån detta unga Islay-destilleriet.   
SMAK: 4,00 Om rökigheten var något tillbakadragen i doften så breder sig istället en bred och askrökig ton ut sig ganska direkt i hela munhålan och man ler förnöjsamt efter att man presenterat den för smaklökarna. God svavelfylld rökighet men där whiskyn överlag ger ett ganska ungdomligt intryck och där sherryinslaget känns lite klenare i jämförelse mot fjolårets version och som som jag personligen håller högre. För att ha spenderat hela sitt liv på sherryfat så hade ett större och djupare avtryck varit önskvärt…
ESMAK: 4,00 På den senare delen av resan ner i halsen så har den ganska torra och askiga rökigheten tagit över nästan helt och dränker nu den lilla  kvarvarande sherrysmaken ganska snabbt. Det är en god och kraftig (men lite väl torr!) röksmak som dröjer sig kvar i munnen efter att man har svalt och man bör ha ett gott öga till rökwhisky för att kunna uppskatta denna fullt ut. 😉
HELHET: 4,00 Som sherrywhisky säger jag nej men som rökwhisky blir mitt svar ändå ja! Det är dock en ganska kluven smakupplevelse jag nyss har upplevt och funderar på om det inte är läge för Kilchoman att snart dra i nödbromsen, stanna upp och fundera ett tag på om sherrywhisky är rätt vägval för destilleriet. I min mun är detta den minst goda sherrylagringen hittills och som dessutom har tappat lite grann av sin tidigare så härligt brutala och fenolstinna sötrökighet på vägen. *Please, try find back to the roots and don't get lost on the way!*
TOTALPOÄNG: 15,75 av 20,00 p 

Notering: 140516,  FAN (Varuprov, Clydesdale)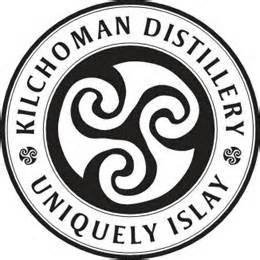 [Musiktips:]
Psst! – Glöm inte bort prenumerera på freddeboos-playlist!!
Se hela Spotify-listan med allt TUNGGUNG!