Från 42 sammansatta fat som försiktig har filtrerats och där inga färgämnen eller sockertillsatser har tillförts så kommer så Spirit Of Hvens första rågwhisky med det etymologiskt givna namnet HVENUS. Sitt namn har den fått ifrån ön där den är född kombinerat med den andra planeten i vårt solsystem (Venus). Detta är även en hyllning till den amerikanska ek (Us) från Cuba, Missouri som givit sin själ till denna rågwhisky.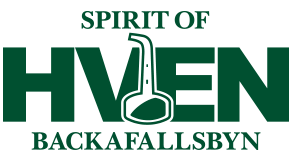 Alla flaskor är individuellt numrerade och vaxade för hand.
Säljstart: 7 Dec, Sb art nr: 40342-02, 395 kr (50 cl)
Detta är en whiskypost baserad på ett varuprov/sample som förärats och tilldelats min whiskyblogg här på freddeboos.se och där mina angivna smaknoter och betyg självklart är helt personliga.
WHISKY:
Spirit of Hven Hvenus Rye Whisky
STYRKA:
45,6%
ÅR: 2018
ÅLDER: NAS
REGION:
Sverige
TYP: Rye Whisky
PRIS: 395 kr (50 cl)
DESTILLERI:
Spirit of Hven
SB-ART NR:
40342-02 (7:e dec)
BUTELJERARE:
Spirit of Hven
LEVERANTÖR:
Spirit of Hven
ÖVRIG INFO:
Begränsade batcher om 42 fat, individuellt numrerade flaskor vaxade för hand
Fattyp: Amerikansk ek (Quercus Alba), 91,2 US proof & 79,8 UK proof
Mina omdömen: Spirit of Hven Hvenus Rye Whisky (2018) 45,6%
DOFT: Härligt kopparfärgad whisky som har en ganska ekig och god doft. Svag vanilj blandas upp med lite gräsiga nyanser och där lite menthol är ständigt närvarande. En fräsch och god doft som känns inbjudande!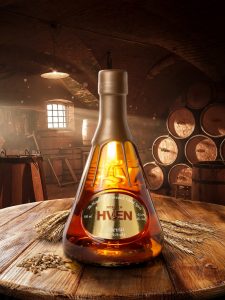 SMAK: Otroligt len och mjuk inledning i nån sekund innan vaniljen släpper taget och där mer kryddstarka nyanser släpps fram och smaken och styrkan växlar upp. Lite gräddkola blandas upp med mera maltiga toner och där mörk choklad också finns med på smaktåget. Kanske också lite söt lavendel.
ESMAK: I slutet är mintpastillen återkommande och där den mjuka vaniljen jobbar sig tillbaks och har en god medföljande sötma med lite kvarhängande kryddighet.
HELHET: Är själv ganska novis på avdelningen rågwhisky men detta är i min mun en mycket behaglig upplevelse. Här finns runda, lena vaniljtoner som balanseras upp fint mot lite mera livfulla kryddiga inslag. Det fräsch, gott och framför allt riktigt kul att den faktiskt är ifrån Sverige! Bra jobbat HVEN!
Ev. kommentar: Med lite vatten kommer mer kanderad frukt fram i doften och där smaken blir lite mindre kraftfull och med mer elegans och där lite röda bär(?) kan anas. Tycker personligen att den blir lite bättre med vatten och en av de godaste rågwhisky som jag hittills har smakat. (de är som sagt dock ännu ganska få)
VILL JAG: Ha den på hyllan?:
Ge bort i present?:
Rekommenderbart?:
Prisvärd?
TOTALPOÄNG: 15,25 / 20.00 p