En trevligt prissatt nyhet som utkommit i början av årets sista månad är denna 15-åriga Glentauchers ifrån Chivas Brothers och som är den tredje whiskyn ur serien The Ballentine's. (de andra två och som också finns provade här på freddeboos-bloggen är Miltonduff 15 yo och Glenburgie 15 yo).
Glentauchers är för övrigt ett av de destillerier som utgör stommen i Ballantine's whiskys och som även fungerar som ett skoldestilleri för personalen som skall arbeta inom Chivas Brothers-koncernen och där man får lära sig hantverket från grunden och helt manuellt.
WHISKY:
Ballantine's The Glentauchers 15 y.o 40%
STYRKA:
40%
ÅR: 2019
ÅLDER: 15 yo
REGION:
Storbritannien
TYP: Singlemalt
PRIS: 449 kr
DESTILLERI:
Glentauchers
SB-ART NR:
480
PRODUCENT:
Chivas Brothers
LEVERANTÖR:
Pernod Ricard Sweden AB
ÖVRIG INFO:
–
Mina omdömen: Ballantine's The Glentauchers 15 y.o 40%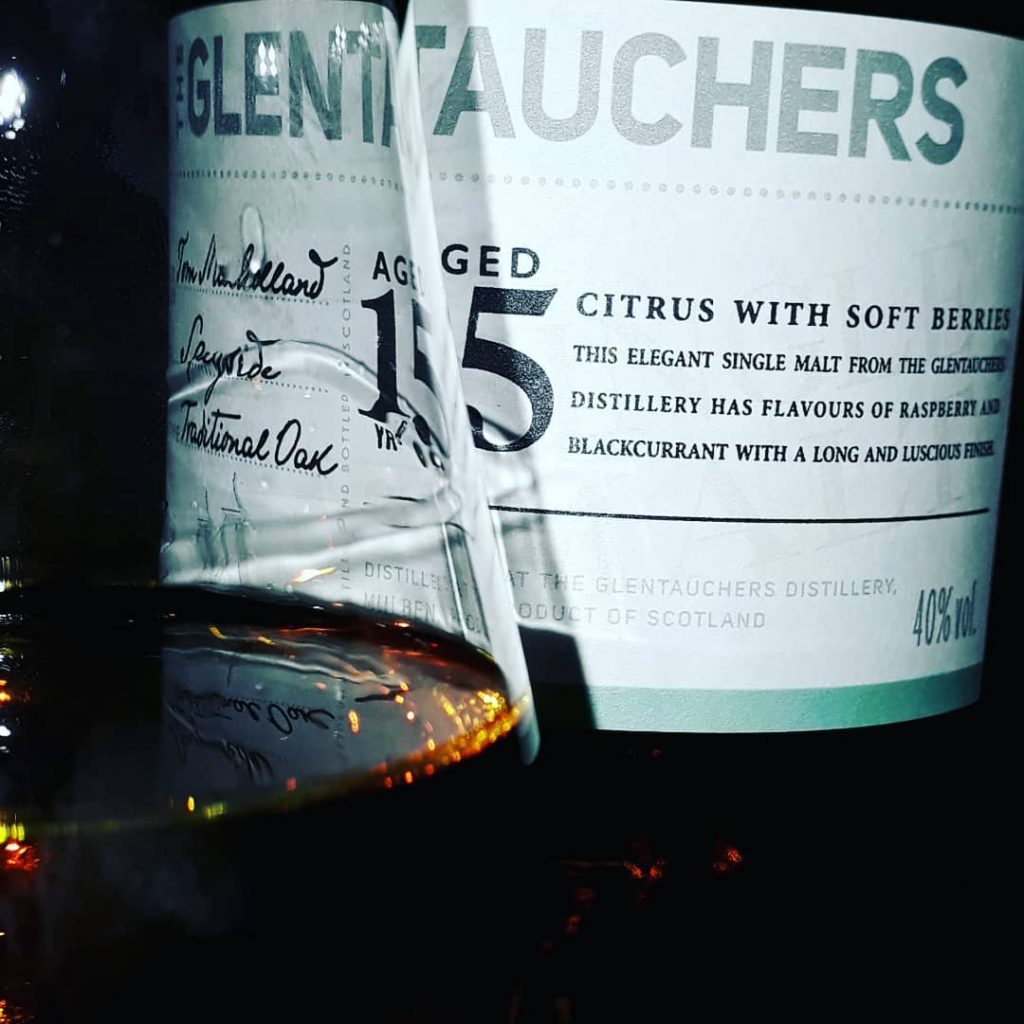 DOFT: Citrusfrukt säger etiketten och visst finns det lite friska, citrusiga inslag här tillsammans med toffekola, vinbär och med ganska stor maltsötma.
SMAK: Toffekola, citrusfrukt, vinbär och lite honung. Tilläggas kan även en del ekighet.
ESMAK: Lätt pepparhetta mot det medellånga avslutet. Karamellkola, vanilj och med liten maltighet.
HELHET: En god, orökig whisky med lite kolasöt ekfats-karaktär som har en liten citrusig friskhet i sig. Ganska fyllig och mjuk i smaken men kanske inte så jättekomplex… Dock ett trevligt pris!
TOTALPOÄNG: 15,00 / 20,00


Notering: 191212, (FAN)