Idag tänkte jag provsmaka en sample-3:a på ännu en nykommling ifrån The Milk & Honey Distillery ifrån Israel och som har släppt sin första sherrylagrade singlemalt. En whisky som först lagrats på bourbon-fat för att sedan få sin slutfinish på certifierade Kosher ex-sherry-fat (Oloroso och PX sherry) ifrån Jerez i södra Spanien. Spännande!
WHISKY:
Milk & Honey Elements Sherry Cask
STYRKA:
46%
ÅR: 2020
ÅLDER: –
REGION:
Israel
TYP: Singlemalt
PRIS: ca. 600 kr (utl)
DESTILLERI:
Milk & Honey Distillery
SB-ART NR:
–
BUTELJERARE:
M&H
LEVERANTÖR:
–
ÖVRIG INFO:
Fattyp: Bourbon, Oloroso and PX sherry-fat. Ej kylfiltrerad eller färgad
Mina omdömen: Milk & Honey Elements Sherry Cask 46%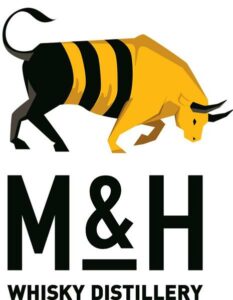 DOFT: Ljust kopparfärgad whisky med marsipan-inslag, honung, melon och en del aceton. Lite söta undertoner som kommer bakifrån. Ger man den ordentligt med tid falnar spritigheten något och dät ymnigt lätta och mjuka sherryinslag ger sig tillkänna, även om det är ganska svagt. Även toner av vanilj växer fram med tid.
SMAK: Även här finns en viss fruktig sötma och där lite ekighet och svaga vaniljtoner hittar fram i den något spritiga smaken. Rundas inte av i den mängd som doften mjukades upp utan där en viss bitig ton kvarstår. Med svagt fruktiga tongångar och med en sherrynyans som är i klenaste laget.
ESMAK: Avklingande honungsklingande sötma som övergår mot en något beskare smak som har liten torrare (sherry)underton i sig.
HELHET: Rund och mjuk men ändå något vass är mitt sammanfattande omdöme för denna bourbon/sherry-lagrade whisky där bourboninslaget är betydligt större framträdande än sherrynoterna. En hyfsad start men här finns lite mer att önska.

Ev. kommentar: Ung och något spritig whisky men med framtiden framför sig. Givetvis tummen upp och plus i kanten för att den inte är kylfiltrerad och eller färgad. En whisky vi troligtvis kommer att få höra mera om.
TOTALPOÄNG: 13,00 / 20,00


Notering: 201227, Sample